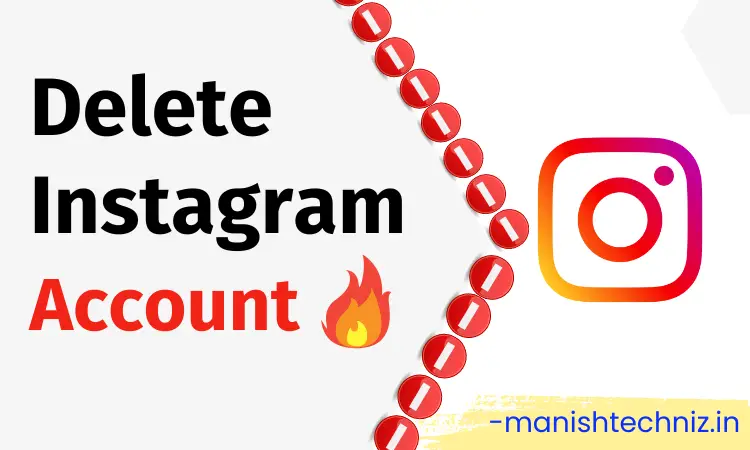 You have a problem exiting your account for whatever reason, so learn how to delete instagram account . Be ready, we will provide an easy answer to your problem.
If you've made up your mind, delete instagram account permanently. We suggest, keep backup your account. it will help in need in future. Don't worry, I'll tell you how to backup instagram account in one click.
How to backup instagram account
Goto your Profile
Tap Menu
Tap Your Activity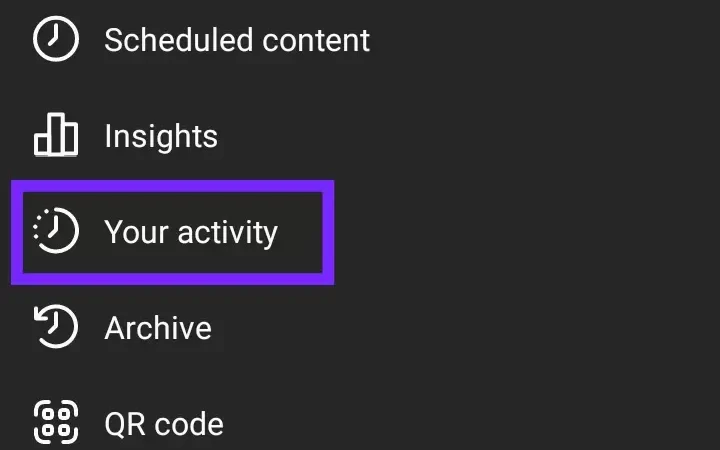 Tap Download your Information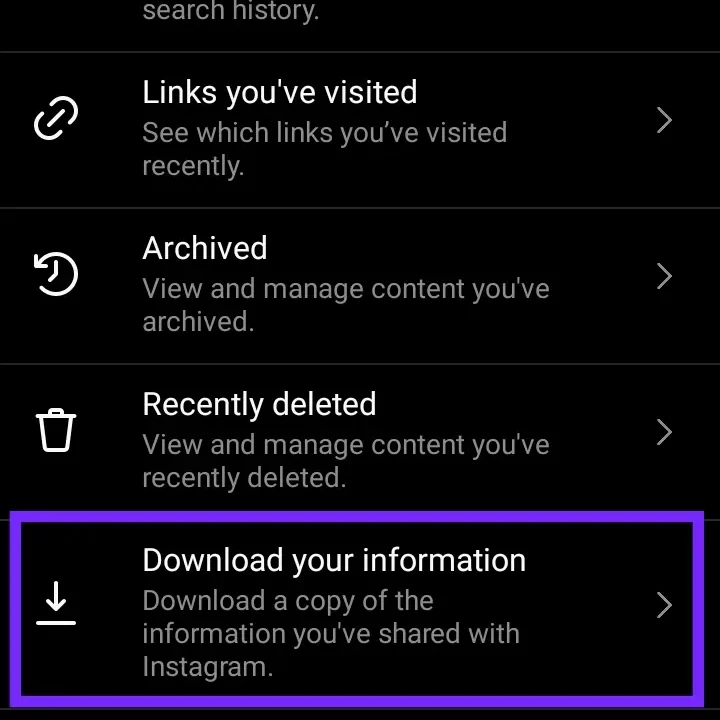 Next, Enter your Email where you want backup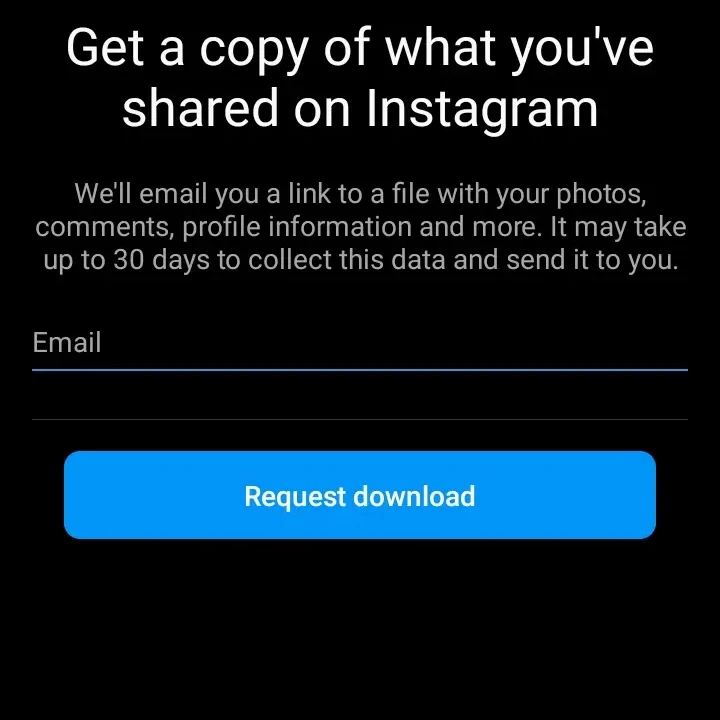 Next, Enter instagram Account Password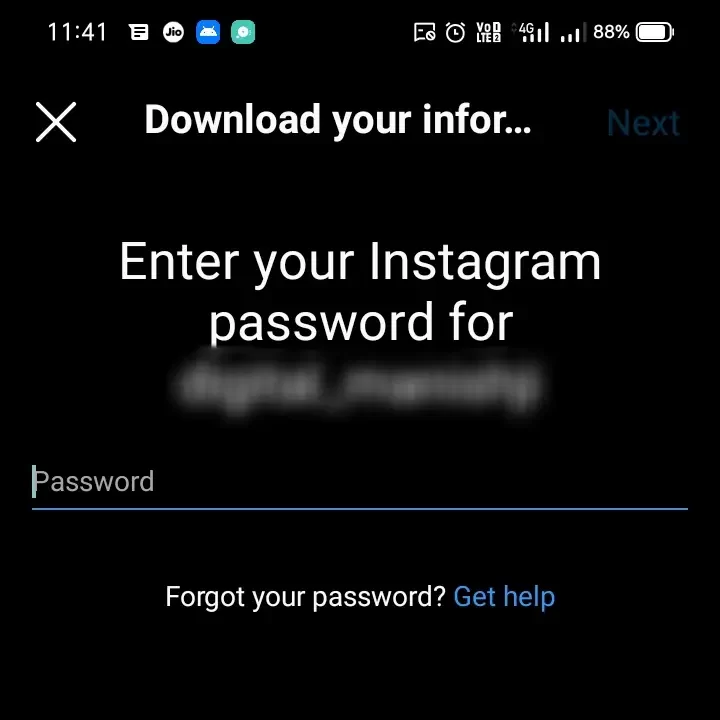 You will get Email within 14 days by instagram
Delete instagram account
There are different ways in different OS like iOS (iPhone), Android, or a website, but lots of things are very similar to each other.
How to delete instagram account on iPhone
Here, I am going to provide easy steps on how to delete Instagram account in iOS or on an iPhone. Follow them very carefully.
Goto your Profile
Tap Menu
Tap Settings
Tap Account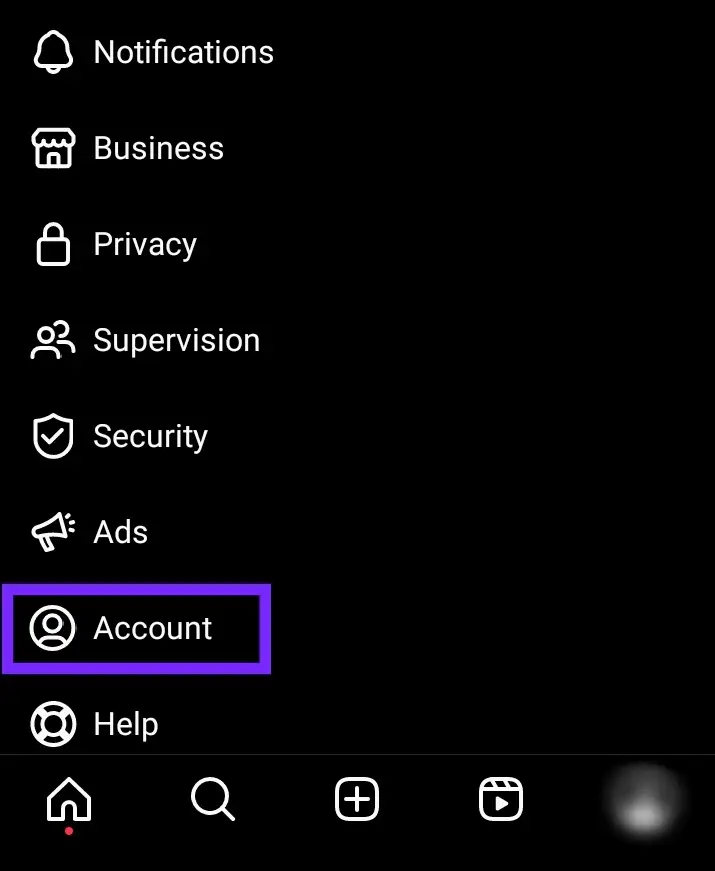 Tap Delete Account
Then, you will have two choices first is "Deactivate Account," which deletes the account temporarily and secondly is "Delete Account," which permanently deletes the account. Choose one from the list.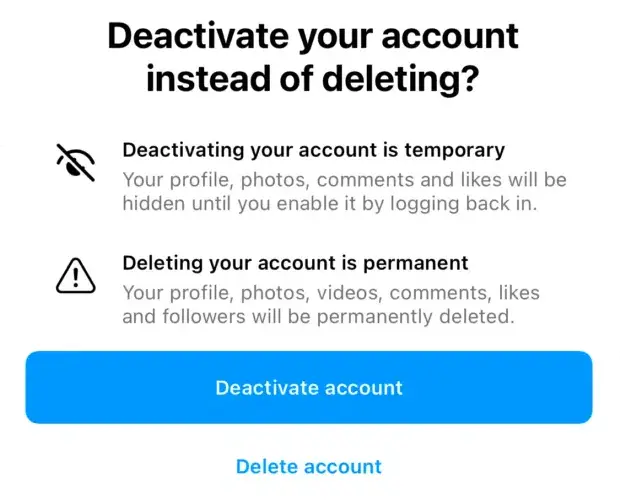 How to delete instagram account on Android
If you try to terminate your instagram on Android, You will not be able to delete instagram account because there is no option to delete. Don't be sad, you need to go to instagram account deletion page where can instagram account delete well in few steps.
Make sure, you remember your instagram account password. It will ask login. Please login with that username if you want to delete instagram account permanently. After, you redirect to deletion page.
Generaly, It will ask you a simple question that why you want to delete instagram. That would be a lot of options and select option one of them.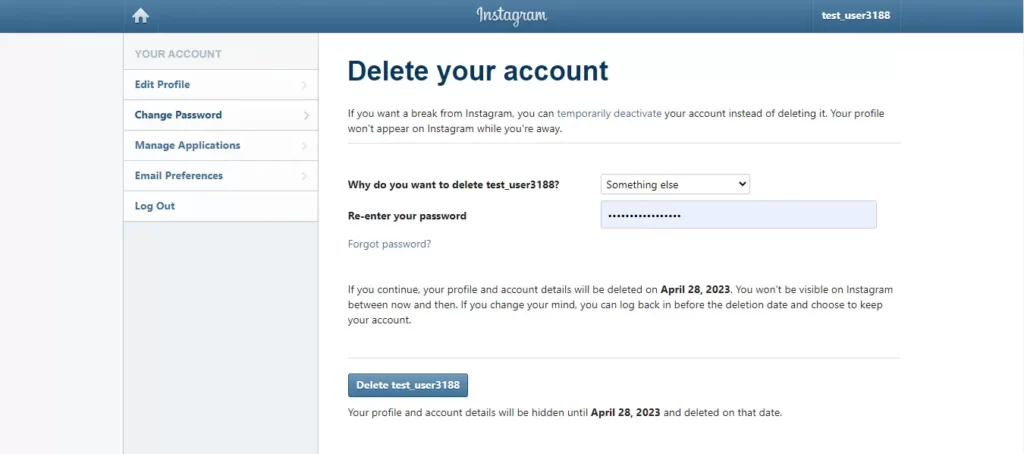 Then ask to re-enter your password and enter the password there.
Now your account is not visible to public domain.
NOTE:- You can re-activate your account within in 30 days.
If you consider that your deleted account should be recovered, It is possible to keep access to a deleted account. Go online and sign up for Instagram. You are requested to keep account in a screen pop-up. then select "keep account". After that, you deleted insta account is able to access again.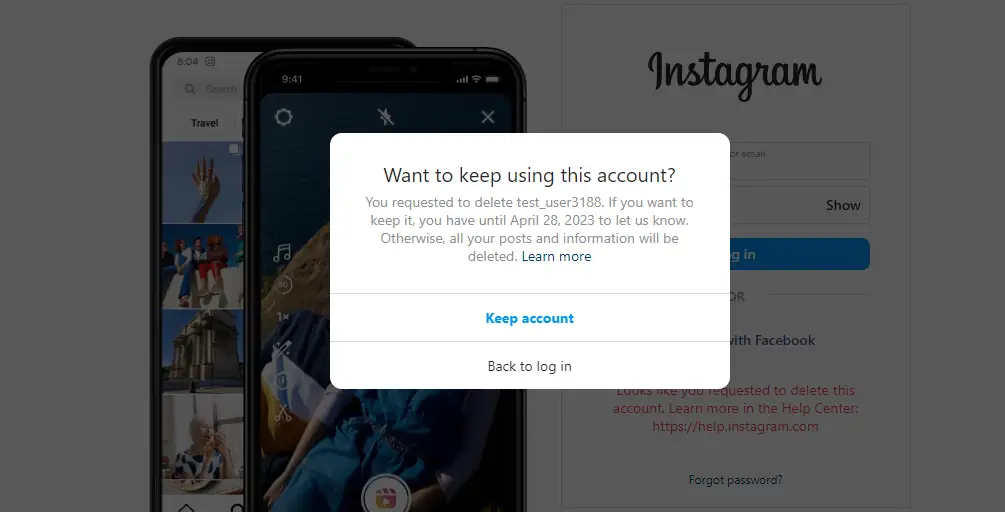 If you change your mind that you want delete instagram account temporarily instead of permanently. You can easily in few steps.
How to delete instagram account temporarily
One benefit of delete instagram account temporarily is that you may easily reactivate it at any time in the future. There is no time restriction, unlike with delete insta permanently (limit 30 days). But your Instagram account will stay confidential in any situation. Whenever you desire.
Check these instructions below
Tap profile on left bottom side
Tap Edit Profile

Tap Temporarily deactivate my account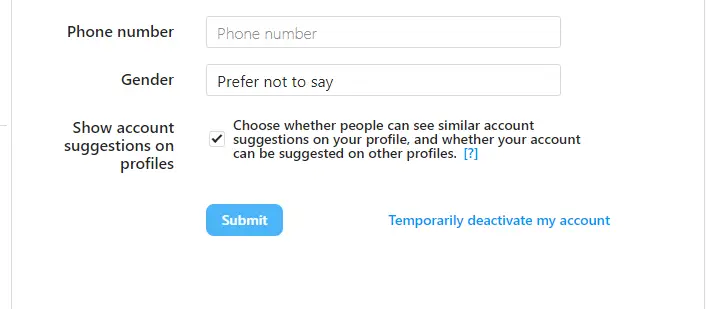 Select option that why are you deactivating your account ?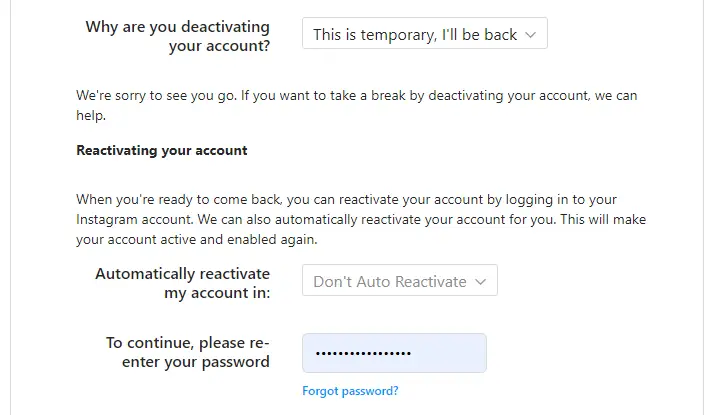 Re-enter your password
Tap Temporarily Deactivate Account

Confirmation YES/NO, tap Yes to process otherwise tap No
NOTE:- Your account will not be visible to the public domain until you re-activate it by login in instagram account.
Differences between permanently deleting and temporarily deleting account
When you choose the option for permanent deletion. In 30 days, you can have your Instagram account back. if you choose the option for temporary deletion. You will be given the ability to access your account until you can log back in.
How many days does Instagram take to transfer backup data by mail?
Almost, You get backup data within 14 days.
Can we delete Instagram account permanently?
How do I delete my Instagram account without losing nothing?
Before deleting your account, you can apply several methods are following.
1. Backup your Instagram Account
2. You can delete instagram Account temporarily. Where your profile will not available to public domain and data will be safe.
How do i know if my Instagram account has been deleted?
No one can log in their Instagram account. If someone login successfully, It indicates that your 30-day period has not yet ended.