Hello dosto, Jai Bajrang Bali
Welcome to this blog, I am grateful to those of you who visit my blog and help me gain confidence.
Who am I :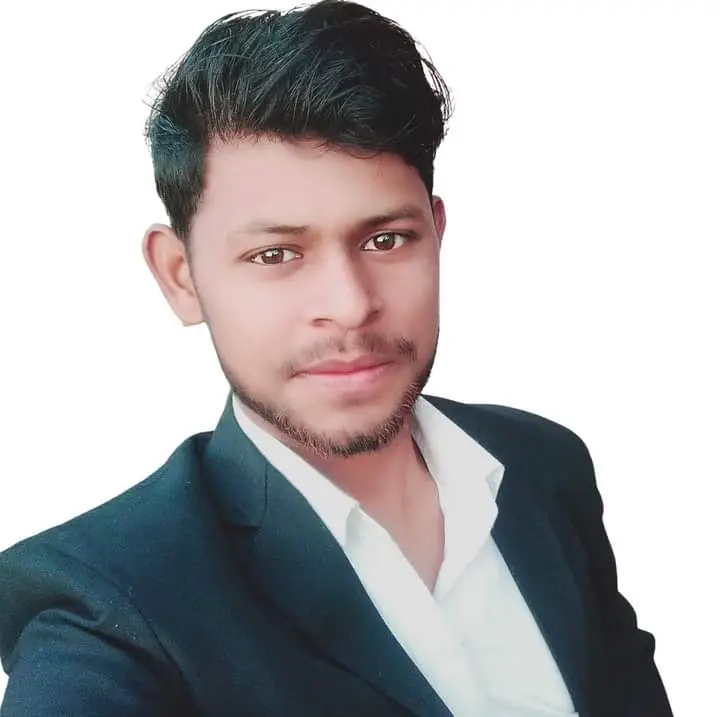 I'm Manish Raj from Bulandshahr, Uttar Pradesh, and I'm a Hanuman Ji devotee who also worships Pitar Dev. I am a 20-year-old man. In 2021, I completed my B.C.A (Bachelor of Computer Applications) at I.P College Campus-2 in Bulandshahr, Uttar Pradesh. This blog "manishtechniz.in," was founded by myself.
This blog was created on December 5, 2021. I'm part-time blogging because I aspire to be a Software Engineer or Web Developer. After completing my B.C.A., I dropped out for a year due to a lack of a suitable college. So I'm preparing for the UPCET in order to get into a better MCA college, and in the meantime, I'm blogging.
| | |
| --- | --- |
| Name | Manish Raj |
| Age | 20 |
| Belong to | Bulandshahr U.P (INDIA) |
| Education | B.C.A (I.P College Campus-2 Bulandshahr) |
| Further I will | M.C.A |
| Goal | Software Engineer / Web Developer |
| Devotee | Hanuman Ji & Piter Dev |
| Founder of | manishtechniz |
About : Manish-Raj
I like to:
Abuse (just for my favourite guys), programming, operating a computer without a mouse, learning computer tips and tricks, manipulating software code, and other hobbies include gym, exercise, meditation, reading, and writing.
I dislike to:
wasting time, more talking, insulting others, hearing about other people's wrongdoings, fraud and phoney people.
Favourite Movies & Categaries:
Marvel's whole filmography, including science fiction, romance, Predestination: Time Travel Paradox, Inception, and The Matrix, among others.
My favourite romantic book:
| | |
| --- | --- |
| Title | Kamsutra |
| Author | Vatsyayana Mallanaga |
| Subject | The art of living with partner, finding partner and feel pleasure with your partner and become expert in …. |
| Published in | 1883 |
Romantic book: Kamsutra
My favourite T.V shows:
Devo ke Dev Mahadev , Radhe Krishana, Mahabharat, Ramayana, Aur Pyaar Ho Gya, Gangaa, Hitlar didi and Bandni etc
A new chapter in my life in technology after completing the 12th:
I was a simple guy who always received high grades in all subjects; you could say I was the top student in my village's Hindi medium school. You'll be surprised to learn something I didn't know: how to use Mobile and xyz. I had little technical knowledge and was unable to lock my phone.
I looked up everything on YouTube, including "How to lock," "How to become an expert in Mobile," "How to hack a friend's Whatsapp," "How to hack a friend's Facebook," "How to remote control a friend's mobile," and so on. I didn't learn how to hack, but I did learn something new.
Day by day, I became more knowledgeable about mobile and learned various tips and tricks. I learnt basic HTML and CSS programming, as well as how to use the internet and cables. My friend was afraid of me and refused to give me his phone.
They realised something else could have happened in their phone.After three months, I was accepted into B.C.A. at I.P College Campus-2, Bulandshahr, in August 2018. So in 2-3 months, I had learned a lot about Mobile.
How did I not become blogger in 2018:
Then something changed in my life. When I was studying for my B.C.A. in 2018, I met two boys named Mazz Ansari and Manish Gupta. They were both highly brilliant in class, and I used to talk to them all the time. When I spoke with them, I was inspired and gained a wealth of information.
In front of me, they employed a variety of unknown terminology. Blogging, SEO, Hacking, Hosting, Algorithms, and Attacks were among them. I looked up such terms at home and learned about them, so I decided to start blogging, but I didn't because I didn't know anything about it.
I was fresh to this technical profession, learning new things, and unable to convey my limited knowledge with users. I wanted to provide my users with extremely helpful information. As a result, I was unable to begin.
How did Manishtechniz become English Blog:
After three years, I finally started blogging on WordPress in December 2021. I am now the founder of "manishtechniz.in." It is not my first blog; in fact, I started my first blog at Blogger in the year 2020.
Despite the fact that I had written 40 posts. Because of the low reaction to my first blog, I decided to close it down. It is only logical that if someone is a blogger, he enjoys reading and writing, and he has a basic understanding of the Internet and SEO.
Even back then, I knew a little bit about blogging and SEO in B.C.A if I gave myself enough time. I used to do it occasionally, but I never considered making it a career.